About Me
Travel behavior, transportation policy, transportation finance, public transportation, urban mobility, travel demand management, disruptive housing and transportation technologies, transportation–land use connection, urban economics
I spent the latter fourteen years of my childhood in foster care, so was transit-dependent as a youth and young adult.  As a teenager, I voiced my experiences as a transit user and ideas for improving it to the governing board of my local transit provider, the Santa Clara Valley Transportation Authority (VTA).  These experiences exposed me to the interaction between politics and transit planning, and formed my initial career interest in transit planning.  In particular, I wanted to develop ways to plan and operate transit so that it could be competitive with the automobile and serve those who depend on it better.
As a graduate student, I was introduced to the concept of travel behavior and the fact that many costs of transportation are not paid by "consumers" of transportation.  Because of this disconnect between travel consumption and travel costs, the amount and dispersion of travel are necessarily induced to some degree, and any marginal improvements made to transportation – including transit – are necessarily less effective than they could otherwise be.  This learning broadened my work and study interests; in addition to figuring out ways to improve transit, I was drawn towards identifying and correcting the overall deficiencies of transportation systems.
At the same time, I observed that many current and future practitioners treated travel behavior as an exogenous factor in transportation planning and preferred using pricing incentives or command-and-control regulations, such as rationing, to influence travel behavior.  As this was in stark contrast to my interest in correcting market failures that lead to inefficient travel behavior outcomes to begin with, I began to question if I could contribute more effectively to the field through research rather than practice.
After earning my master's degree, I ran for public office and became the youngest person ever elected to the governing board of the San Francisco Bay Area Rapid Transit District (BART).  I served for four years, during which time I advocated applying objective data analysis and empirically-tested solutions to planning and policy decisions, and was vocal about ensuring that long-term fiscal impacts of present-day decisions are considered in policy-making.  In the end, my experience at BART validated the concerns I developed as a graduate student: If you don't subscribe to the politics that influence the practice – which I don't and didn't – finding a space in practice will be difficult.
Thus, I have returned to school to earn my doctorate degree with the intent of this leading to a future in independent research and teaching.
Advisement Team
My Ph.D. Advisors are among the leading minds in transportation, land-use, spatial and distributional justice, and urban economics.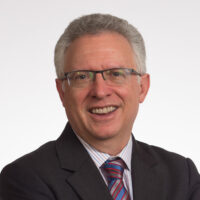 "Dr. Marlon Boarnet … is a renowned authority on urban economics, urban growth patterns, transportation, and regional science. He is an expert in transportation and land use, and has served on the National Research Council committee that authored 'Driving and the Built Environment.'

His research focuses on land use and transportation; links between land use and travel behavior and associated implications for public health and greenhouse gas emissions; urban growth patterns; and the economic impacts of transportation infrastructure."

Learn more...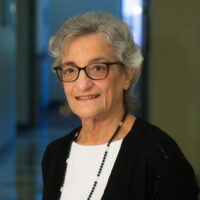 "Professor Giuliano's research areas include relationships between land use and transportation, transportation policy analysis, travel behavior, and information technology applications in transportation. Current research includes examination of relationships between urban form, online shopping behavior, and local freight demand; market potential for zero emission trucks; reducing local impacts of truck traffic, and applications for transportation system analysis using archived real-time data. She has published over 170 papers and given invited lectures around the world."

Learn more...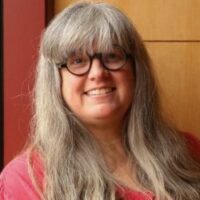 "Lisa Schweitzer … specializes in urban studies, and, in particular, analyses of social justice, environment and transport. Her work has appeared in multiple popular and scholarly outlets, and her research has been funded by the National Science Foundation and the National Institute of Health. She maintains a blog about sustainable urbanism at www.lisaschweitzer.com."

Learn more...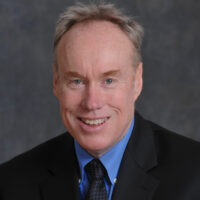 "Professor Taylor's research centers on transportation policy and planning – most of it conducted in close collaboration with his many exceptional students. His students have won dozens of national awards for their work, and today hold positions at the highest levels of planning analysis, teaching, and practice.

Professor Taylor explores how society pays for transportation systems and how these systems in turn serve the needs of people who – because of low income, disability, location, or age – have lower levels of mobility. Topically, his research examines travel behavior, transportation economics & finance, and politics & planning."

Learn more...
What I do in five words:
Pricing and technology land-travel dynamics

Research
The location people choose to live and how they choose to travel between home and work or play is a bundled decision; they choose where they will live after accounting for the size, type, and cost of housing, neighborhood attributes, and projected costs of travel – both monetary and time.  My research is principally focused on the latter part of this bundle – in particular, identifying the subsidies given to travel, unpaid externalities generated by travel, and how these influence where people and firms choose to locate, the amount and method(s) of travel they do, and the net effect this has on urban form.  Similarly, I focus on developing ways to internalize these costs and estimating the effects this would have on travel behavior, location choice, and urban form.
I also study the "sharing economy" and the effects it has on travel behavior and location choice.
My current research includes a project that evaluates the influence that built environment factors have on the use of dockless scooters, and a study on the costs v. fare revenues of rail transit by time-of-day and links of the network, and the distributional impacts this may produce under different fare structures.
Writings and Publications
Mallett, Zakhary and Marlon G. Boarnet. "Transit Planning and Management." International Encyclopedia of Transportation 10477 (forthcoming, 2021).
Boarnet, Marlon G., Zakhary Mallett, and Clemens A. Pilgram. "Spatial Determinants of Dockless Scooter Use." (Submitted to TRB 2021 Annual Meeting)

Mallett, Zakhary

. "Inequitable Inefficiency: A Case Study of Rail Transit Fare Policies."
2020
Voters should reject Proposition 22 because no industry deserves to free-ride at public expense.

Lyft's and Uber's steadfast refusal to comply with Assembly Bill 5 — a law that unequivocally defines their drivers as employees entitled to basic wage and benefit protections — and threat to end operations if they're forced to are blatant illustrations of their rapacious culture. So, too, is their attempt to buy exemption from the law by expending greater than $50 million each (and counting) on Proposition 22, making it the most expensive initiative in state history. These desperate efforts to evade regulation elucidate that the companies have yet to demonstrate a path to becoming sustainable without leaving destruction behind them.
2019
Gig companies like Lyft, Uber, GrubHub and Amazon Flex need to become financially solvent — both for themselves and for the public. These companies' models are financially unsustainable because customers do not pay the full cost of the services provided — which means someone else picks up the tab. In many cases, that's the broader public and economy. By relying on a system of subsidies to operate, the companies harm other industries that are self-sufficient, exploit a vulnerable workforce, and increase travel and traffic.
2017
Are you a frequent rideshare rider who has noticed an increase or decrease in the intensity and frequency of demand pricing in the locations you travel from most? If so, it may be related to surge and prime pricing's insider counterpart: so-called 'driver incentives.'
…the city of Hercules has worked to garner public support for adding a Capitol Corridor train stop in Hercules by proclaiming that doing so will "Get I-80 Moving." Such claims are misleading, at best.  If West Contra Costa County leaders want to offer a meaningful driving alternative to travelers on the region's most-congested travel corridor, they must get behind investments that will truly do that. The solution is a BART extension.
2016
Discussion about extending BART's labor contracts began when a group of political leaders gave an ultimatum that BART's leadership either protect the public from BART strikes by extending the labor contracts in a "financially responsible" manner, or face their opposition to BART's bond measure later this year.  The problem is that no extension of BART's labor contracts can be financially responsible because they themselves are not.
For a financially sustainable and more reliable BART system, in November Bay Area voters must do this:
1. Vote for the BART bond measure, and
2. elect financially responsible leadership to the BART board.
2015
BART's board of directors has been deliberating about how much money to invest in a public art program at its stations without first taking care of basic essentials that the agency faces. Those most especially include keeping the system clean and upgrading our outdated infrastructure to overcome increasing passenger crush loads and mechanical-related service delays.
There is little disagreement that a second BART transbay tube is essential for serving an ever-growing regional population and travel demand. The devil is in the details: Where does the second tube take off from the East Bay and land in San Francisco? Where does the second set of tracks go from there?  In the interest of being able to run trains around service disruptions, eventually accommodate 24-hour service and sustain BART as a regional service provider, I favor a route that mirrors existing service between downtown Oakland and San Francisco's Market Street and a western extension via Fulton Street and 19th Avenue.
2014
The BART to San Jose project, including the selected alignment for the extension, has always been about local politics rather than what is in the best interest of the traveling public. Now, with the financial soundness of the second phase of the project being questioned by federal agencies, the Valley Transportation Authority (VTA) is considering scrapping two stations from the project to save $1.3 billion.  While this move may well constitute betrayal to local communities who have planned for the service, it will also result in the project failing to meet its stated goals and is further demonstrative of the project's value being questionable to begin with.
It typically takes but a single mechanical or track problem in West Oakland, in the Transbay Tube or along BART's San Francisco corridor to shut down the entire BART transit system. Even without such problems, BART is at capacity for running trains under the bay during commute periods. The system can barely meet existing travel demand, let alone serve future transbay demand. That's why the Bay Area must invest in a second Transbay Tube and why BART, in partnership with other agencies, is expected to commission in the coming several months a study that looks at increasing transbay transit capacity. It's also why, in my view, a second tube must duplicate service through the heart of the BART system.
As part of Mayor Ed Lee's Transportation 2030 Taskforce Initiative, the city and county of San Francisco is planning to ask voters to approve a $500 million general obligation bond on the November ballot. Among other things, the tax dollars would fund numerous street repairs; add to and improve the existing bicycle-lane network; and improve Muni service by implementing signal prioritization, purchasing new buses and light-rail vehicles, and constructing bus-only lanes along especially congested corridors. But the one public transit service that is vital to San Franciscans, yet only proposed to be allocated $30 million (for elevator and escalator refurbishment), is BART.
Recently, my colleague and BART board president, Joel Keller, outlined his proposal for an advisory vote that would gauge public perception on banning BART worker strikes. Keller's proposal calls for BART and its unions to seek arbitration to resolve negotiation impasse while prohibiting employee strikes and lockouts. He also proposes a well thought out and neutral approach for both parties to select a retired judge who would act as the arbiter.
…
My concern is that although this proposal would protect the public from disruption during labor negotiations, it would be at the expense of protecting the public from long-term financial expenses.
2013
On July 2, I wrote an op-ed in this newspaper imploring my board colleagues and management staff at BART to hold the line in our negotiations with BART unions. While the end-result of these negotiations may be far better than past ones, it fell far short of what it could have been due largely to BART moving too far too quickly, not playing cards right leading up to and during the strike, and tending to look at a four-year picture rather than the long-term picture when costing the impacts of our decisions.
When BART's unions called off their 4 1/2-day strike on July 5, it was after signing a joint agreement with management to continue bargaining during the 30 days that followed and to not negotiate in public. However, these agreements have been anything but respected. In addition to handing out misleading flyers to passengers, BART workers and their supporters at the July 11 BART board meeting said BART's chief negotiator was on vacation. They also suggested that BART planned the July 1 strike and has not bargained in good faith by not being at the table and failing to offer alternative proposals since the beginning.
Even though its union employees have been the center of attention as of late, BART's employees from top to bottom are among the highest paid in the country for the work they do. Even when accounting for a cost of living difference in different regions, this outcome remains. Just look locally. BART train operators who operate automated trains are paid $30.22 per hour on average; drivers of non-automated buses at AC Transit, Golden Gate Transit, Muni and SamTrans, between $25.68 and $29.52.